A life well lived is also a life with tons of photographs. In today's digital age, we don't necessarily have to print individual photos (unless we want to frame them), because we can create beautiful photobooks that capture our most treasured memories. However a certain generation... ahem... still has a lot of photos from the past. Our client, the multi-hyphenate celebrity mom blogger and author Amanda Griffin Jacob, with being an international model, VJ and TV show host under her belt, certainly had lots of photos to declutter and organize.
She bravely went through all of her photos, frames and keepsakes, using the Kon Mari Method of touching each one and asking if it sparks joy. Then it was time to organize whatever was left, so that they took up the minimum amount of space, yet still easy to reach and enjoy.
Our objective with sentimental items is to make it easy for our clients to browse through them and delight in their memories.
PHOTOS
When there are too many different photo sizes, which is normal with a photo collection that spans different decades, do not hesitate to cut them to fit a more compact album. Chances are there is a lot of dead space around the subject in the photos. It will be easier to put them in albums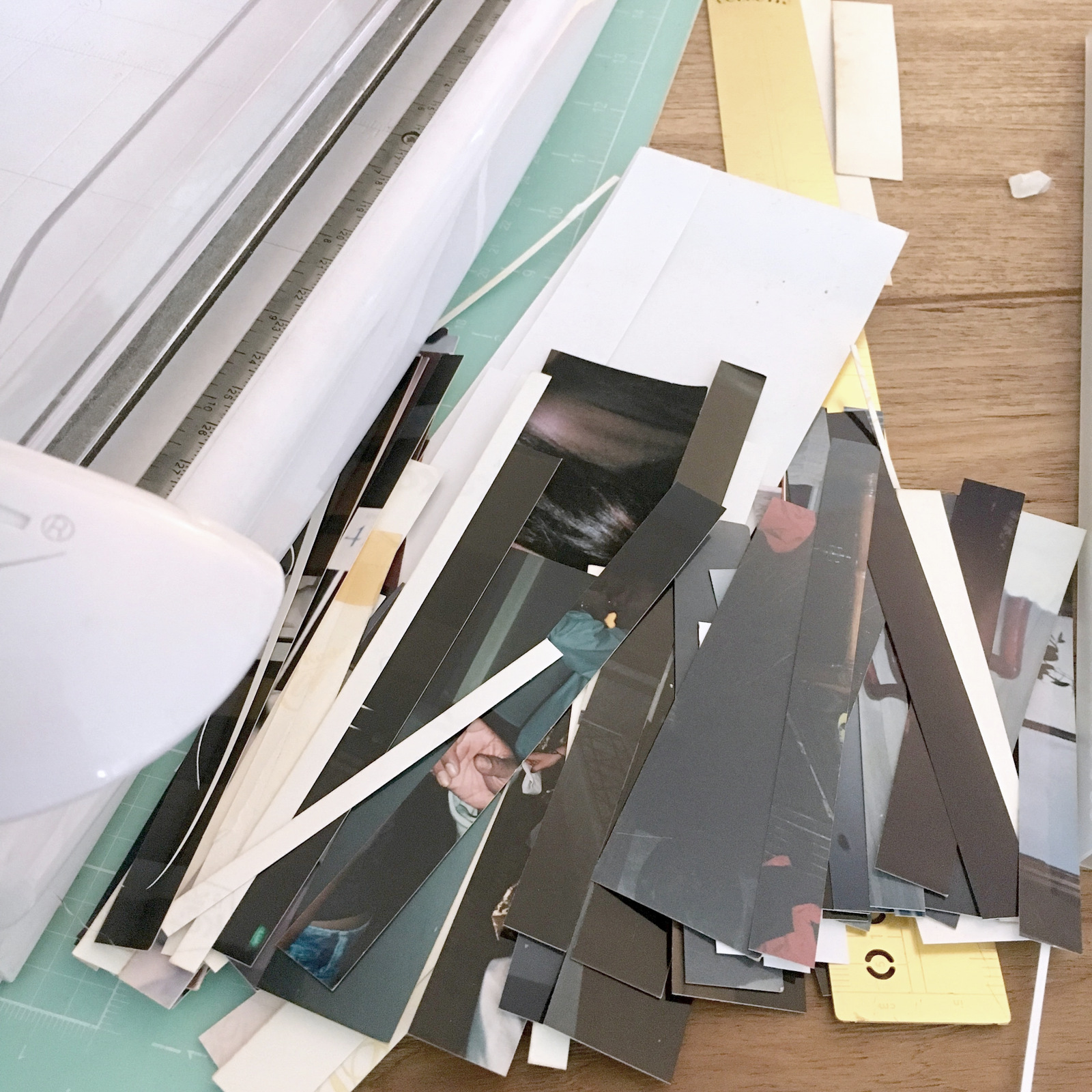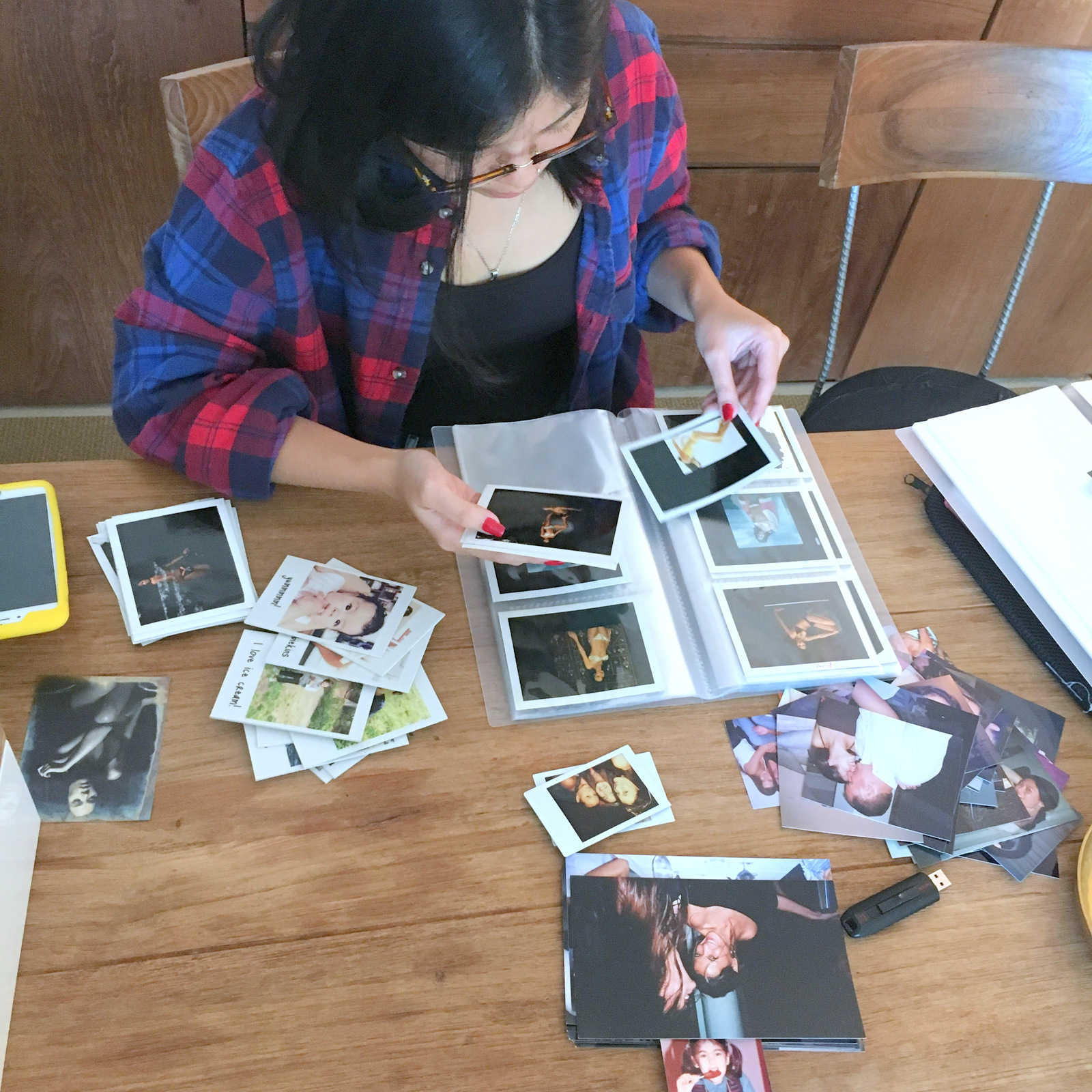 For photos you would like to enjoy, albums are your best bet. It makes it easier when you label your albums so it's easy to find the photos you are looking for.
Below we used different sized MUJI PP Albums. We love them because not only are they archival for long lasting storage that doesn't damage your photos, but they are compact and can store a lot of photos in a slim space.
FILM & FILM SLIDES
It's funny to think about how film is barely used now, when they used to be such a huge part of life just a few decades ago. There are generations now, that would never have heard of film cameras. Isn't that crazy?
But for those of you who still have this and plan to keep it, I find the neatest way to organize them is to:
Trim to fit into a 5x7 or 4x6 acid free photo storage using a paper trimmer

Store them in a cool dark area with silica gel and dehumidifier tubs that are replaced regularly
Film slides fit perfectly into a MUJI calling card holder. The best thing about MUJI is that they use archival acid free plastic polypropylene that is superior in clarity. Incidentally small polaroids also fit in this calling card holder.
This material is considered archival safe as it is as close to PH neutral as technical possible with plastic and does not contain any plasticizers. - Keep Filing Archival Safety
I hope you learned something from these simple ways to declutter and organize photos. Decluttering digital photos is a whole other story. However one thing that I have found through experience is that Photobooks are the cleanest and least cluttered way to print and enjoy our photos. Scrapbooking and printing photos to place into albums create more clutter, are quite bulky, and prone to damage from humidity.
You can see some before and after photos of Amanda's space here.
*May contain affiliate links, but all opinions and thoughts are my own.